Djembe Workshops
Fundementals of African rhythm
Deeply rooted in the beating heart and soul of the Elementary World Music Festival are our awesome Djembe workshops.
Bundjalung Kunjiel
Aboriginal cultural workshops
Aboriginal dance troupe, Bundjalung Kunjiel, from the Gold Coast, give insight into their culture through a range of engaging workshops.
Dubravko Lapaine
Didgeridoo master class
The MicroMasterClass is based upon the Big Masterclass that happens every year in Croatia which people travel from all over the world  to.
Crops Not Shops
We are one!
Crops Not shops are excited to share various workshops and activities, including kids' area, permaculture, sacred planting and growing microgreens.
Huitzomitl
Mexican Body Modification Artist
Huitzomitl shares his knowledge of both modern and traditional body art, thereby connecting body art to its origins in traditional cultures.
Ruben Yon'ton & Api Ascaso
Sound Journey Performance
Ruben Yon'ton &  Api Ascaso bring an immersive music session that includes a deeply grounding yet expansive ritual element
Jono Guinness
Yidaki trad workshop
Jono teaches the fundamentals of traditional yidaki playing. Jono runs Banbury didge club and has been performing with didge for many year.
didge-tall-paul
Contempory didgeridoo workshop
Didge Tall Paul aka Paul Cook, didgeridoo performer, builder and teacher for close to 30 years offers guidance in contemporary didgeridoo playing.
Didgebeat George
Didgeridoo workshop
In this workshop, Didgebeat George teaches the fundamentals of playing the didgeridoo. including circular breathing and important foundational patterns.
Melissa Hobbs
Belly dancing workshop
Shimmy and sway through some of the most impressive and exotic styles of this sacred art form ~ including tribal, traditional and modern versions!
Mask project
Yoga and kundalini dance
Offering Yoga, ecstatic flow, kundalini dance , chakra balancing, fun painting with body parts and creative dance and movement.
Lulila Rose
Shakti Dance
Lulila inspires others to Express their soul essence without worrying about being perfect, feeling the healing benefits expressing our soul's creativity.
Night Sky Tours
Experience night sky like never before
Astro Pete has been taking his telescopes out into the public for many years. Pete loves sharing the joy and wonders of the night sky.
Wood turning
Traditional pole lathe turning
We have two pole lathes running, open to adults and children to have a go with and demonstrate making wands,  dibbers and spurtles.
Kabbo Hue Qua
indigenous story teller.
Indigenous rooi, maroon, kreol, hotnot, rogue,  artivist = storyteller, healer, writer, performing edutainer, events organizer, poet,
Touch the Earth
trance dance
Come join Touch the Earth for a transformative trance dance workshop! Experience joy and freedom inviting you to return home, deep within yourself.
Wild Hearts Rose Project
Shamanic Channeled Music
Wild Hearts Rose Project was spontaneously created at Elementary festival 2021. Creating channeled sound bath meditations and journeys.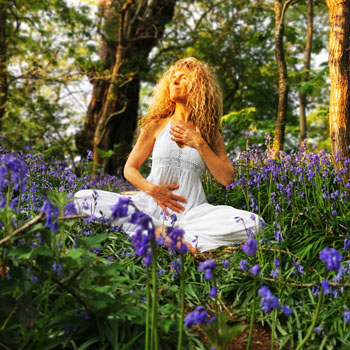 Sofia & Sandra
Cacao ceremony with alchemical dance
Weaving together embodied movement, guided meditations, ritual & sound journeys to bring you home to your elemental nature.
Roger newton (Roger Gong)
Gong Meditation with Healing Yoga
Roger gong brings one of the largest gongs in the UK to perform a late-night gong bath to soothe away the muscle soreness of all the dancing we'll be doing.
Roz Crampton
Earthdance – Sound Bath
Enjoy a deeply relaxing sonic massage through the cosmic, vibrational overtones of live ancestral sounds that work deep into every cell of the body.
Sameltra
Sound journey
Beautifully created, harmonious vibrations take you on a mindful journey, resonating and soothing mind and body with every note.
louise hutton
Red kite flutes
Louise shares her knowledge of the Native American flute and gives deep insight into playing these beautiful instruments at her amazing stall.
Kids Area
Safe Play Space
Welcome to the Kid's Area at Elementary. From face painting to drum circles and interactive music workshops, your kids will have the time of their lives! 
Steve Frost
Native American flute workshop
In his workshop, Steve Frost shares his knowledge of the Native American flute and gives deep insight into playing these beautiful instruments.
Juggling Josh
Daily juggling fun
Elementary favourite Juggling Josh runs workshops every day in unison with Dan and Grant's juggling stall. Great fun for kids and kids at heart.
Jamie Reid
Primal Warrior Movement
Jamie brings life to a multi-discipline class incorporating natural functional body movements which also connects with the mind.
Graeme Sweetapple
Sāmarthya Morning Meditation.
An invitation to open spirit. To embrace life, the morning, new possibilities, peace, and happiness. 8am till 9am daily.
Bushcraft Workshop
Explore with Dean Humphreys
Learn to light a fire by friction, and explore an introduction to foraging with Dean, which includes edible and medicinal plants locally available.