Ruben Yon'ton & Api Ascaso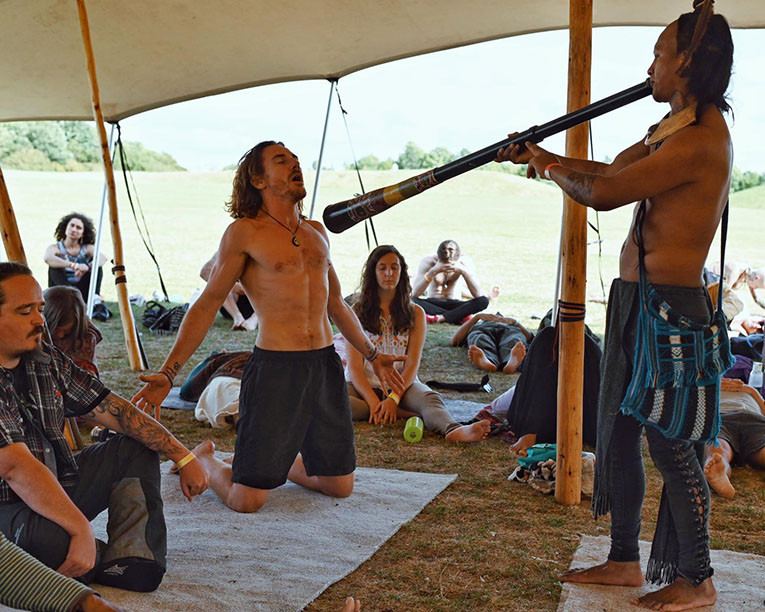 Ruben Yon'ton &  Api Ascaso
Terra Cosmica
– Sound Journey Performance – An immersive music session within the ritual element, grounding and expansive.
50 min – 1hr 20min, come with Yoga Mat (the yoga mat is for lying down and allowing an optimal flow of sound) 
Workshops:
– Frequency and vibration – Everything is frequency, through vocal exercises you will learn how to unlock resonance Points of your body allowing the fluid conduction of the frequency in its optimal vibration in this way we will potentiate our own medicine. 
Two hours long, bring with you Yoga Mat and water or tea to drink for you. 
– Ritual Rhythms In Shamanic drum (you can use any other drum to learn the rhythms) – Introduction to the rhythms Fire, water, air and earth, used in a meditative way. 
Two hours long, come with your Drum. 
Contact:
Ruben Yon'ton Vucubcame 
+447865391556
Api Ascaso
+44 7552 209496
Release of the intermediate state through vibratory resonance. 
Terra Cosmica 
Ruben Yon'ton & Api Ascaso