The Majestic
Roots Rock Reggae band
The Majestic is a Roots Rock Reggae band hailing from London. Taking some of the liveliest parts of reggae, from an eclectic set of influences.
Zalem-Delarbre
Virtuoso Didgeridooist
Driven by the energy of improvisation, Zalem Delarbre explores an ever-evolving Electro landscape, pushing back the boundaries of genres.
Ruben Yon'ton & Api Ascaso
Sound Journey Performance
Ruben Yon'ton &  Api Ascaso bring an immersive music session that includes a deeply grounding yet expansive ritual element
Arif Najak
looping reggae
Former member of the amazing,well known band King Porter Stomp Arif is now performing solo reggae through a loop station.
Sandeep Raval
Indian master percussionist
Sandeep Raval is a man of many talents. But, fundamentally, he's a musician with a constant hunger for new aural adventures.
Luke Malik Jackson
The Northern Poet
I am a wandering poet from the rugged lands of Britain. For many a moon I have wandered the ancient sites scattered across the globe.
Touch the Earth
Full on party
Touch the Earth is a Tribal Folk Band that plays music and songs inspired by the natural world around them, which touches the heart and our inspiration.
Pulse
Didgeridoo and Drums
Didge Tall Paul (elementary organizer) collaborates with Ben Wright (formally Tanook) to form a banging set of tunes never been heard before.
Alex Akal
Multi Instrumentalist
Alex Akal and the wolves are experimental musicians who connect contemporary music with traditional instruments.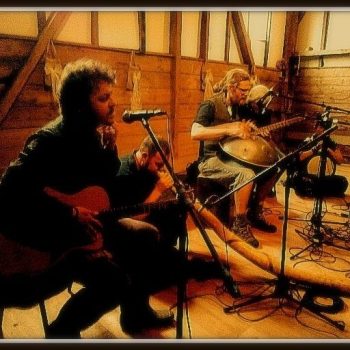 Ochi de Mort
Funky handpan grooves
Artists formally known as the Dead eyes who were formally known as the dead eye masters.Hand pan,bass, guitar and vocals.
Rooted Elements
Songs for the earth
Rooted Elements have produced a unique sound for all you Hip Hop heads and bass junkies out there. Offering something for everyone.
OmniVibes
Mysticool Sitar
OmniVibes aka Paul Jackson has the skills to transport the listener to nirvana with the enchanting sounds of India reverberating through his Sitar.
Didge Syndrome
Dige Guitar & Beatbox
Didge Syndrome is a multi-instrumentalist who uses Electric Guitar, Beatboxing, and Didgeridoo through a loop station
Jali Fily Cissokho
Senegalese master kora player
Jali Fily Cissokhocomes from a family of musicians, whose skills and traditions have passed down from generation to generation. 
Didgebeat George
One man rave
Didgebeat George creates a powerful live performance playing djembe and didgeridoo. Known for tempo changes which drive the audience into a frenzy.
St3ph and Parris Wright
Uplifting, conscious beats
Multi-talented ST3PH with unique delivery, fresh lyrics and compelling beats PARRIS spiritually shifting and creating music with depth, meaning and positivity
dj-1172
A box of vinyl and some wheels of steel
Graeme Sweetapple aka DJ-1172 is an all-embracing eclectic DJ, playing a wide range of music from all genres, periods and places.
Michelle's Musical Mud
Unsuspecting moments of unplanned musical Joy
Michelle is an inspired performer, creator, and inventor of a variety of musical Instruments using raku fired clay
Woodland Studios
Inspired by nature
Three brothers from Liverpool, inspired by nature and good music. Using traditional instruments such as violin/viola and guitar, and vocals.
Wildwood
Dynamic didgeriduo
Wildwood is a didgeridoo duo specialising in fast pulsing rhythms and counter rhythms alongside hypnotic trance-inducing beats.
Steve Frost
Native American flute
Steve Frost shares the mesmerising power of the Native American flute through live performance and handcrafting these beautiful instruments.
Below is our list of 2023 performers………we are currently working on the 2024 line up!
The above list have already confirmed!
Forest of Fools
Full on party
Forest of Fools fuse traditional instruments with funked-up, high tempo beats, charting a course into the depths of the musical unknown.
Bundjalung Kunjiel
Traditional Aboriginal dance troupe
Aboriginal dance troupe from the Gold Coast Australia. Originally known as the Kombumerri and Minjungbal tribal land of the Bundjalung nation.
The Turbans
"Music from Manywhere"
"The Turbans are a stomping ensemble that sounds like Eastern Europe swinging the Middle East around by the arm in the middle of a raucous party."
Mobius Loop
gypsy folk band
Coalition of creatives who have weaved their musical minds into a beautiful tapestry which offers colour in sound and folklore.
SouthWestsiide
The All Skool Hip Hop Party Band
SouthWestsiide delivers golden age hip hop with there original All Skool twist . Melting their own style with sublime crowd interaction.
Dubravko Lapaine
Virtuoso didgeriduo
Dubravko Lapaine is a Croatian-based didgeridoo musician and composer – one of the most revered didgeridoo performers in the world.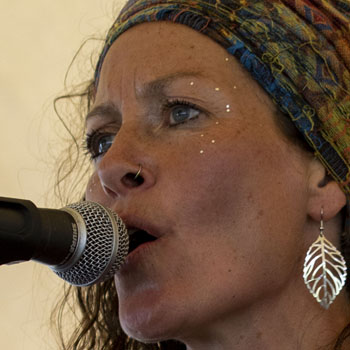 Lou Noble
Songs from the heart
Lou Noble sings with stunning passion and technique. The audience reads the real emotions of her performance and it draws them in.
Wild Hearts Rose Project
Shamanic Channeled Music
Wild Hearts Rose Project was spontaneously created at Elementary festival 2021. Creating channeled sound bath meditations and journeys.
Astrorambler
Inspired by the nature of the universe
Mixing the sounds of handmade musical instruments to create folktronica, immersing the lister in a relaxing and chillout soundscape.
Unity Loops
100% freestyle Hiphop
UNITY LOOPS features a unique blend of live looped beatboxing with improvised synth wizardry, guitar, bass, and didgeridoo.
didge-tall-paul
Didgeridoo live looping
Didge Tall Paul aka Paul Cook, didgeridoo performer, buider and teacher for close to 30 years. Performing a multi-instrumental live looping set with guests.
snipit-and-the-hotrocks
ska and reggae
Snipit and the hotrocks, an up and coming ska/reggae/punk festival party band, after a full speed 2019 playing festivals in the south.
Lulila-Rose
Devoted to The Way of Her Heart
Lulila is a Creatrix, she allows the Divine Love and Light to flow through her and she Creates Songs, Chants, Dances and Activations.
Flamin' Wet Gurus
World music
A musical collective, combining folk, world music, funk and reggae, with the occasional didj or flute, and drums… lots of drums!!!
Archie watts
Cosmic Afghan Rubab
Archie  will be playing the Rubab           from Afghanistan,  along with a cosmic drone,  including natural and psychedelic sounds.
Bob Hillary
folk Singer-songwriter
Bob is a folk Singer-songwriter, Author, Earth protector, & Permaculturist who makes music that is earthy, soulful & simple