Ruben Yon'ton & Api Ascaso
Sound Journey Performance
Ruben Yon'ton &  Api Ascaso bring an immersive music session that includes a deeply grounding yet expansive ritual element
Roger newton (Roger Gong)
Gong Meditation with Healing Yoga
Roger gong brings one of the largest gongs in the UK to perform a late-night gong bath to soothe away the muscle soreness of all the dancing we'll be doing.
Roz Crampton
Earthdance – Sound Bath
Enjoy a deeply relaxing sonic massage through the cosmic, vibrational overtones of live ancestral sounds that work deep into every cell of the body.
Ricardo Goni
Mayan massage
Mayan massage technique works deep tissue, helping to put bones and tendons into their natural position, relieving tendinitis, chronic pains, and more.​
Sameltra
Sound journey
Beautifully created, harmonious vibrations take you on a mindful journey by resonating to you personally, soothing mind and body.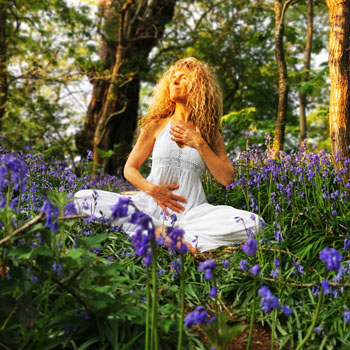 Sofia & Sandra
Cacao ceremony with alchemical dance
Weaving together embodied movement, guided meditations, ritual & sound journeys to bring you home to your elemental nature.
Faye Bradbury
Sound Healer Practitioner
Experienced shamanic and sound healing therapist, with a demonstrated history of working with groups and 1:1 across all of society.
Gypsi miliani
Sakrid inking ceremonial sigils
Ceremonial tattooing. Connecting with spiritual, cultural roots.  Created with intention and ceremony, honouring your spiritual journey.
Fany Bahchevanska
Massage and Sound therapy
One-to-one intuitive massage and sound therapy using didgeridoo, shamanic drum, native American flute, hangpan, voice and percussion.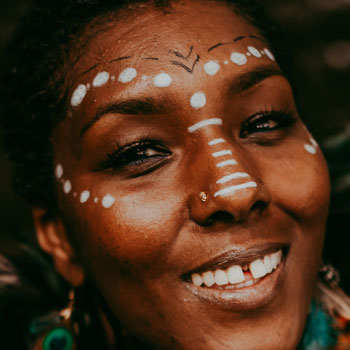 Mami Healer
Shamanic Ancestral Healer
As a Womb Shaman of Isis, and High Priestess, Alexandra can, with powerful spirit allies, provide healing of ancestral trauma and womb healing.
Graeme Sweetapple
Sāmarthya Morning Meditation.
An  invitation  to  open  spirit. To  embrace  life, the  morning, new possibilities, peace, and happiness. 8am till 9am daily.
Angel Joughin-Coppin
Intuitive Healing
Intuitive Healing for all animals, plants, and humans, conducted through the guidance of those that join us through the spirit.
Ji-Hi-Health
Acupuncture and Chinese medicine
Eileen Beckmann has two decades of experience, including women's health, children's health, and many pain-related disorders such as migraine, and arthritis.
Hut23 Healing
Three part healing process
Your Journey ~Within a small safe container you will be held by Nadiyah and Amaya Rose to experience deep Release, Shedding,  and Strengthening.
Mirna Una Healing
Wild Earth Alchemy
Forager and alchemist of infused medicinal magic, sacred geometry, intuitive art and sound. Card, coffee, cacoa readings, rapeh ceremony and dreamcatcher making.