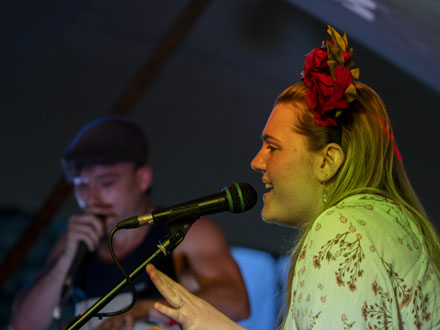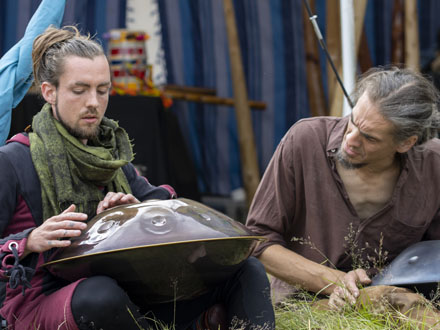 ​Elementary is planning for 2022
30th June -4th July 2022 Braziers Park, Ipsden, Oxfordshire.
Wow, against all the odds, what a fantastic time we had at Elementary 2021. We loved seeing all your beautiful smiley faces in a wide-open field in the heart of England once again this year.
We look forward to creating an even better Elementary in 2022. Hopefully having the opportunity to invite more international acts once again, including all your favorite acts from past years and loads more new acts, especially hand-picked to tantalize your taste buds. 
The UK's friendliest little festival again offers you the very best in world music, workshops, food and drink, sound journeys, yoga, and dance.
Immerse yourself in Elementary…  a world of sound!
Kakatsitsi
Master Drummers of Ghana
One of Africa's leading traditional drumming groups. Over 12 UK tours, including appearances at WOMAD, Glastonbury and numerous folk festivals.
Mobius Loop
A coalition of creatives
Mobius Loop weaves their musical minds into a beautiful tapestry which offers colour in sound and folklore storytelling of modern day society.
Yogev Haruvi
Human rhythm machine
Yogev Haruvi is a one-man organic trance party from Israel. Creating a powerful live performance using an eclectic drum set and didgeridoo.
Ruben Yon'ton & Api Ascaso
Sound Journey Performance
Ruben Yon'ton &  Api Ascaso bring an immersive music session that includes a deeply grounding yet expansive ritual element
Forest of Fools
Full on party
Forest of Fools fuse traditional instruments with funked-up, high tempo beats, charting a course into the depths of the musical unknown.
Jaly Fily Cissokho
Senegalese master kora player
Jaly Fily Cissokhocomes from a family of musicians, whose skills and traditions have passed down from generation to generation. 
"Absolutely brilliant festival. A great start to many Elementary festivals. FANTASTIC!"
"Great people…Great weather…great festival…Great music…thanks a lot"
"We had an incredible weekend!! Amazing music and people!! Looking forward to next year. "