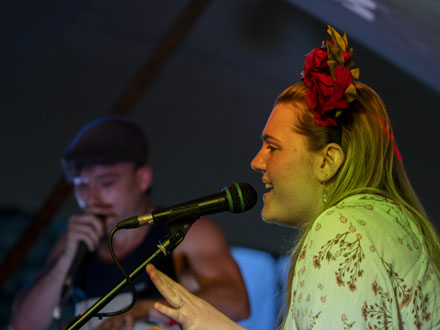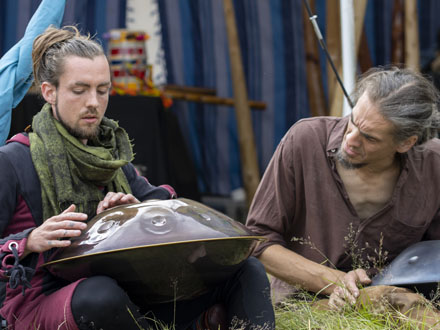 Elementary 2024 is going to be bigger and better than ever before!
Braziers Park, Ipsden, Oxfordshire.  OX10 6AN
4th till 8th July 2024
After the huge success of Elementary 2023, we are already planning an even more spectacular lineup for next year. Elementary 2024 will bring together talented musicians and artists from around the world for a weekend of cultural celebration at the beautiful Braziers Park venue.
Stay tuned for an announcement of the amazing musical acts, workshops, and activities we have in store for 2024. From African drumming to Aboriginal art, yoga, dance and more, there will be something for everyone to enjoy.
We can't wait to welcome you back to soak in the sights, sounds, and vibes that make Elementary so special. Mark your calendars now and be sure not to miss Elementary 2024 – the can't-miss music festival of the year!
Unfortunately, no dogs are allowed.
Elementary… the world's friendliest little festival.
Ruben Yon'ton & Api Ascaso
Sound Journey Performance
Ruben Yon'ton &  Api Ascaso bring an immersive music session that includes a deeply grounding yet expansive ritual element
Zalem-Delarbre
Virtuoso Didgeridooist
Driven by the energy of improvisation, Zalem Delarbre explores an ever-evolving Electro landscape, pushing back the boundaries of genres.
The Majestic
Old Skool Reggae
The Majestic was formed in the early 1980s by band leader Baba Ras,a Roots Rock Reggae band hailing from London.
Pulse
Didgeridoo and Drums
Didge Tall Paul (elementary organizer) collaborates with Ben Wright (formally Tanook) to form a banging set of tunes never been heard before.
Touch the Earth
Full on party
Touch the Earth is a Tribal Folk Band that plays music and songs inspired by the natural world around them, which touches the heart and our inspiration.
Arif Najak
looping reggae
Former member of the amazing,well known band King Porter Stomp Arif is now performing solo reggae through a loop station.
Fun and Exciting Activities for Kids
A range of exciting activities for children is enthusiastically run by Crops Not Shops, to give our Elementary festival families an exciting and fun-packed weekend.
"Absolutely brilliant festival. A great start to many Elementary festivals. FANTASTIC!"
"Great people…Great weather…great festival…Great music…thanks a lot"
"We had an incredible weekend!! Amazing music and people!! Looking forward to next year. "